Summer is a boring time when you neither want to get up nor laze around. I wanted to do something good and had given up all hope until I stumbled upon one gem of a cooking game: Cooking Crush!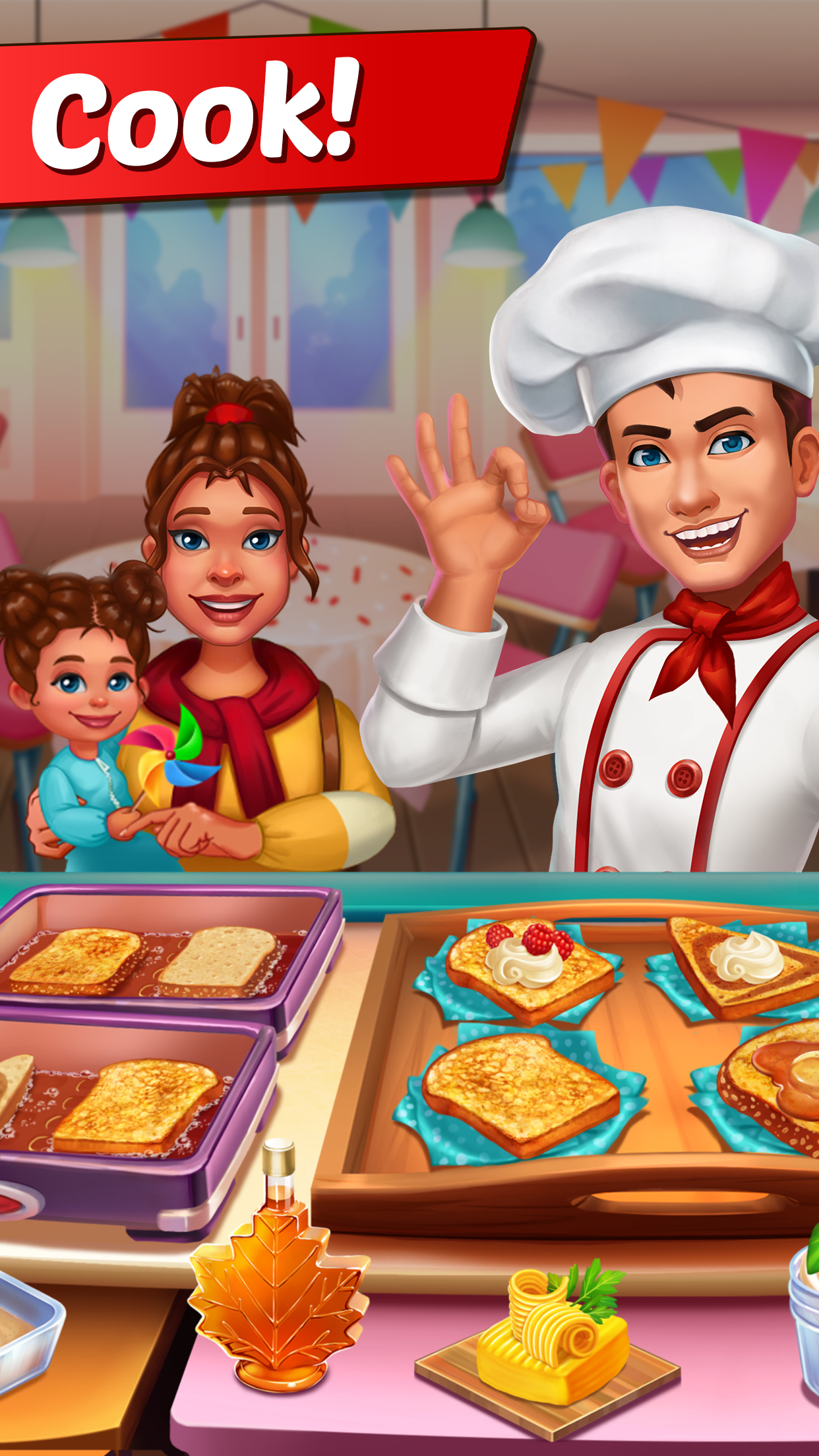 Now, I have played a fair amount of baking games before and had expected it to be the same old, same old but boy, was I wrong! Cooking Crush! is comparatively new in the market and has brought along with it fresh ideas that are sure to win the approval of other players too.
What makes this Cooking game so exciting?
Cooking crush is a modern kitchen game that revolves around the life of a master chef. The player will be playing on behalf of the crazy chef. As a master chef, you have to run the entire restaurant. You have to start from a burger joint and flip patties and fill drinks. The burgers can be customized according to the orders.
The best part is that as you level up, you get to switch to different restaurants with different expertise. You get to work in a bakery, a pizzeria, an ice cream parlor and so on! Regular free cooking games only allow cooking in a single kitchen but this game beats the system.
Furthermore, we can decorate the kitchen we are working in according to our taste. We can add a flower pot, curtains, chairs and much more to give it that snazzy look.
What can I look forward to this kitchen game?
 

This time management game has great graphics. The food looks good enough to eat! The steam rising from the food while it is being cooked makes it look so realistic. I was definitely feeling hungry every time I played

Cooking crush.

The game starts off easy so we can learn the ropes but as you level up it gets harder and harder. Your skills improve over time so you will have fun keeping up with the challenges.

This cooking game requires the players to serve the customers within a limited time frame. If the player fails to do that, the customer will leave and no coins will be earned. The player will be warned though, the customer's satisfaction meter will drop down and turn red when time is almost up. Hence,

Cooking crush

teaches the player some important life skills like time management skills.

Each food requires a certain amount of steps that must be performed to prepare it. Performing all these steps will allow the player to learn how to actually cook it.

 

You get you to feel like a master chef without the actual heat and pressure.

 

Once every customer is fed and satisfied, they will leave with happy faces and pay you with coins. The earned rewards bring great satisfaction to the player and bring a sense of purposefulness.

The player can win daily rewards by simply logging in and playing. If the player plays for many consecutive days, they will be rewarded for the streak and get bigger daily rewards!

Cooking Crush

lets the player win spontaneous rewards and coins by spinning a wheel and testing their luck.
What makes Cooking Crush stand out from other cooking games?
The availability of multiple kitchens, a wide variety of food options and realistic preparation steps set this game apart from other kitchen games.

Even after leaving the restaurant, you can revisit your old restaurant to refresh old memories and enjoy walking down your pavement to success.
In addition to this,

Cooking Crush

incorporates room designing into the game by letting the player choose the look of their kitchen. No matter which kitchen you are in, you can make it feel like your own by changing tiny details. You can change the curtains and the seating arrangements. You can even customize the look of the countertop as it is the place you will spend all your daily cooking.