Akinator Apk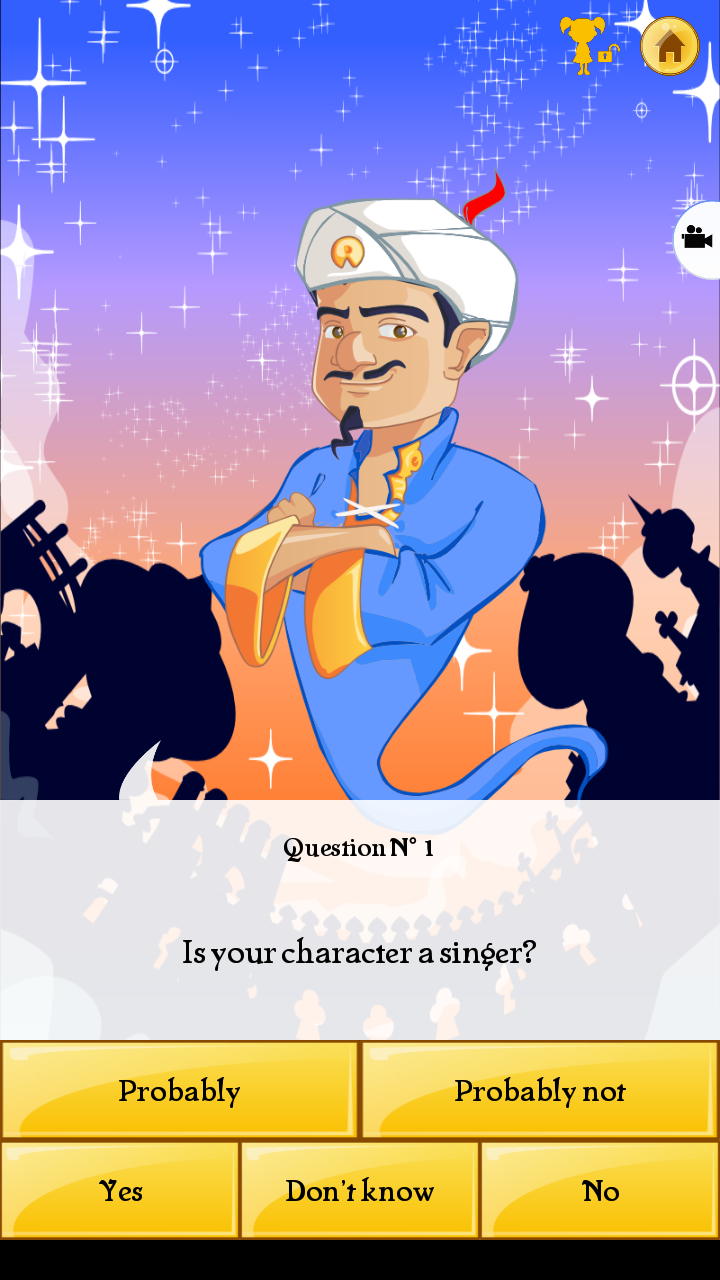 Description:
Title: Akinator
Publisher: Elokence
Mode: Single Player
Genre: Puzzle, A.I.
Platforms: Browser, Mobile
Download Version: 6.3.1
Apk File Size: 53 MB
last updated: March 27, 2018
Gameplay
Akinator is represented as a mustache-wearing genie dressed in a blue robe. He has a mystical element about him (of course, he's a genie!) that immediately makes gameplay a bit fantastical. Akinator begins by asking you a series of questions in order to figure out who your character is. Your character can be real or fictional, known or unknown. If you pick someone who happens to be your next door neighbor, it could take a long, long time before Akinator is able to guess who it is. In fact, he probably won't be able to guess.
Akinator has his limits. However, he is VERY good at guessing even the most obscure names as long as they are known by someone. We tried Akinator out with several different subjects, but the most impressive guess by far was when Akinator figured out we were thinking of Basil of Baker Street from the more obscure Disney movie The Great Mouse Detective. It's not one that immediately comes to mind when you think of Disney, but we'll merit that it's well-known enough to have gotten on Akinator's radar.
One could easily spend hours answering Akinator's questions. A lot of them are bizarre, such as "Has your character ever played for Chelsea?" (one of the questions we received about Basil). These questions help Akinator to narrow the choices down by scouring any records that exist on the internet. The program used by Akinator is called Limule and uses a unique algorithm that remains a secret. Honestly, we don't care how Akinator does it – the fact is, he's amazing! It takes a lot to stump this genius genie.
Review
True, users are limited to thinking of characters. You can't use places, dates or concepts (such as theories, mathematical formulas, etc.). However, the program is still very impressive. It usually takes Akinator about 20-30 questions to guess difficult subjects, and the amount is even less if you think of more widely known figures. Akinator is about as addictive as they come, so beware that you might be answering his questions for quite awhile. Testing Akinator's limits is the most amusing part of the whole game. Try him out for yourself and see what everyone is talking about!
Download Akinator the Genie APK game here: