Photo Grid Apk
Description
Title: Photo Grid
Publisher: Cheetah Mobile
Category: Photography
Platforms: Mobile
Downloads: Android / iPhone
Download Version: 6.58
Apk File Size: 35 MB
last updated: April 11, 2018
Features
Beautiful and Unique Filters – Instagram has close to 30 or 40 filters on basic accounts, but Photo Grid has a selection of over 50, and they're each different from what Instagram currently offers. You can make your photo look artsy with a gritty or black and white filter, or you can go old school and use a vintage setting. Each filter has a unique effect on your photo.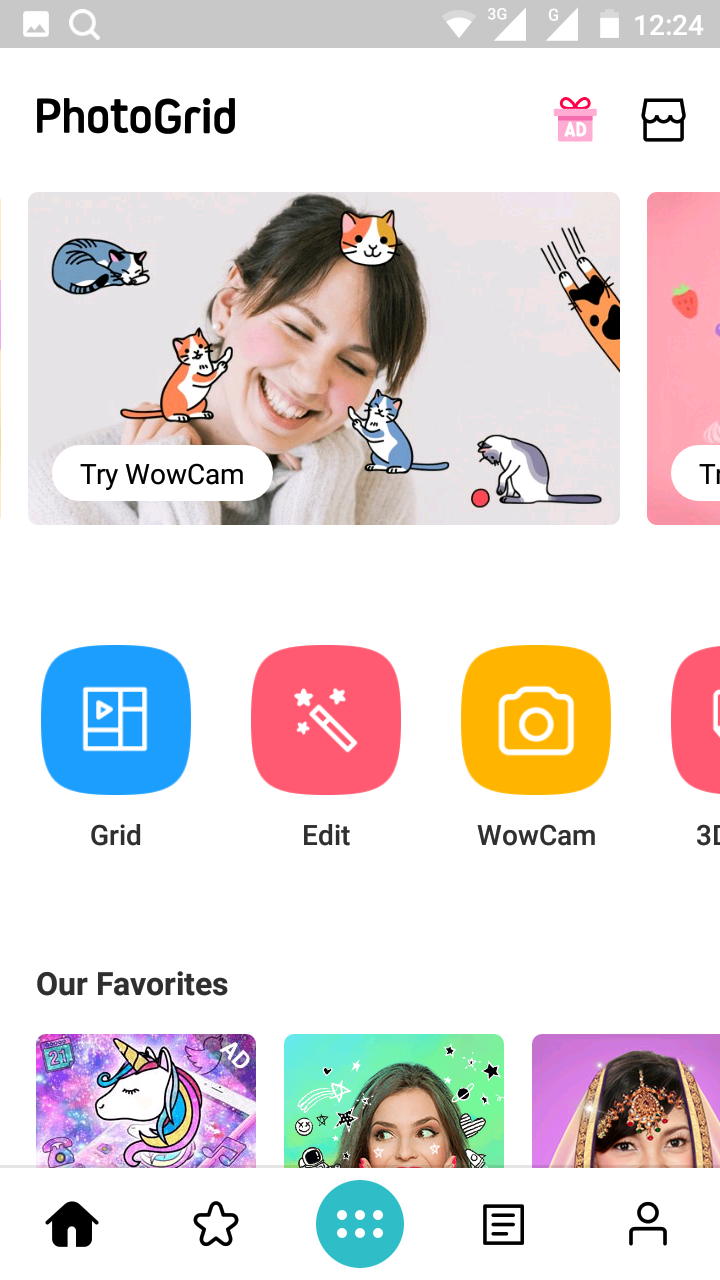 Retouching – It's not always possible to get the perfect shot or make sure you have concealer on for selfies. The retouching feature lets you airbrush over blemishes or brighten up a smile that isn't white enough. Anyone with a hand steady enough can also use the apps drawing feature for makeup or color amplification.
Backgrounds and Stickers – With over 80 backgrounds and 500 fabulous stickers, Photo Grid has raised the bar quite high for other photo editing software. Backgrounds can be either image, color gradients or plain colors. You can place color gradients over pictures as well to create a neat effect. Stickers like mustaches, umbrellas or sunglasses help show off your personality.
Text and Frames – After you're done editing your photo, you can use one of Photo Grid's frames to add an extra special touch. You can even add text to your photo or place it on the frame. Caption your favorite shots, or write a memorable quote. Create a text logo for your photos so others will recognize your work. It's all possible!
One of the hottest features Photo Grid has is the Film Strip. This combines several photos in a long strip that users can scroll through. A video slide feature is available as well for Instagram users to create a slideshow from their photos. Scrapbook, a feature similar to Pinterest, lets you pin certain photos to a board to commemorate a special moment or category. Photo Grid is, of course, completely free for you to download to your iOS or Android device.
Download Photo Grid Best Android Photography App here: